Simulated arc welder overview
The MK-001-ARC is a unit dedicated to simulating the look of a flashing arc welder.  The effects are created by using a super bright cool white LED inconjuction with a blue LED.
There are 2 outputs, one controls the white LED and the other controls the blue LED. The 2 independent channels produce a very realistic effect. The MK-001-ARC operates from a regulated 12V DC power supply. A 1 amp DC power supply is sufficient on it's own or the unit can share another power supply with spare capacity.
For correct operation of our simulated arc welder, the  power supply must display the symbol below. Damage to the board could occur if an incorrect power supply is used. If in any doubt the select a suitable mode from our range of power supplies.

Simulated arc welder board layout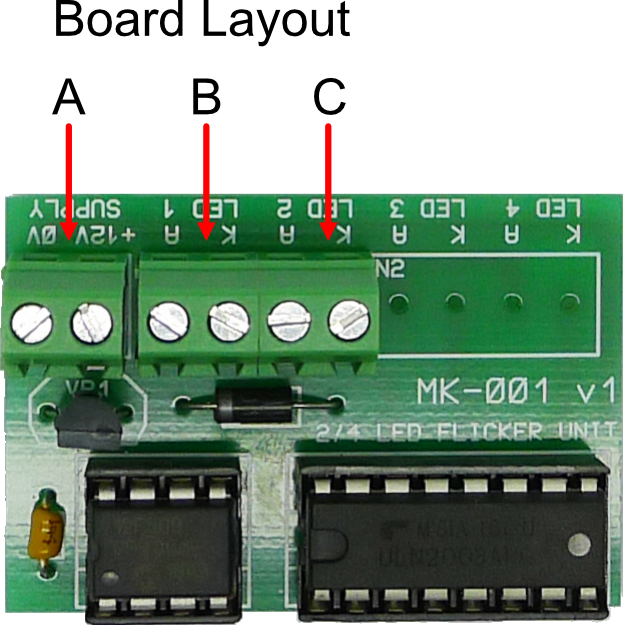 Connections
The LEDs are pre-wired and have built in resistors to operate directly from the MK-001-ARC outputs. For a more realistic effect the 10K resistor supplied should be connected to the blue LED as shown below. This is not essential but reduces the level of the blue element and produces a more realistic effect.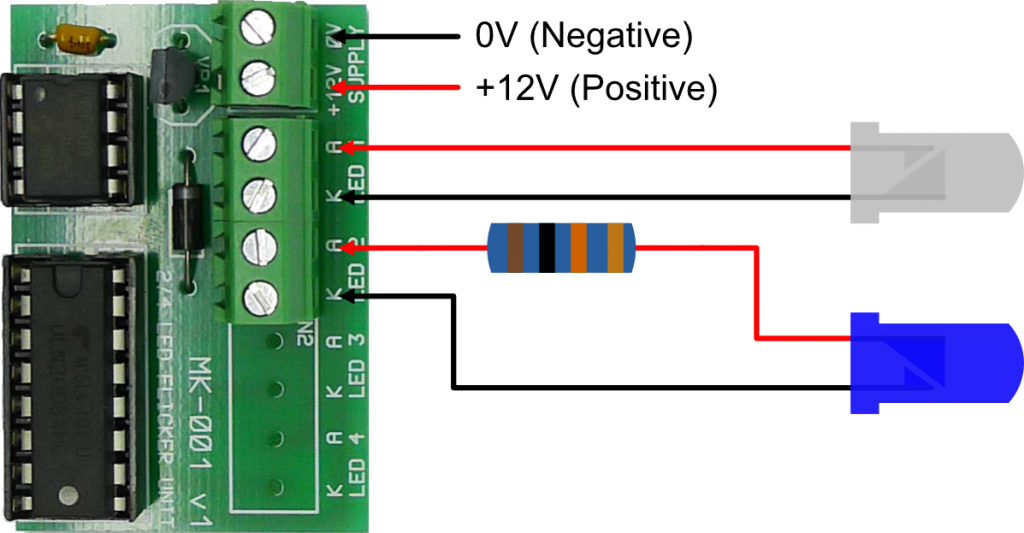 Shown are the power and 2 LED output connections. Ensure that the polarity of the power connections and the LEDs are as shown.Connecting the 10K resistor in series with the blue LED is optional but is recommended to give a more realistic effect.
The pre-wired blue and white LEDs and 10K resistor are included with this unit
MK-001-ARC Part Number MRLE-00273