As you can see, our MK-005 dolls house and model railway remote control unit is not just limited to miniatures.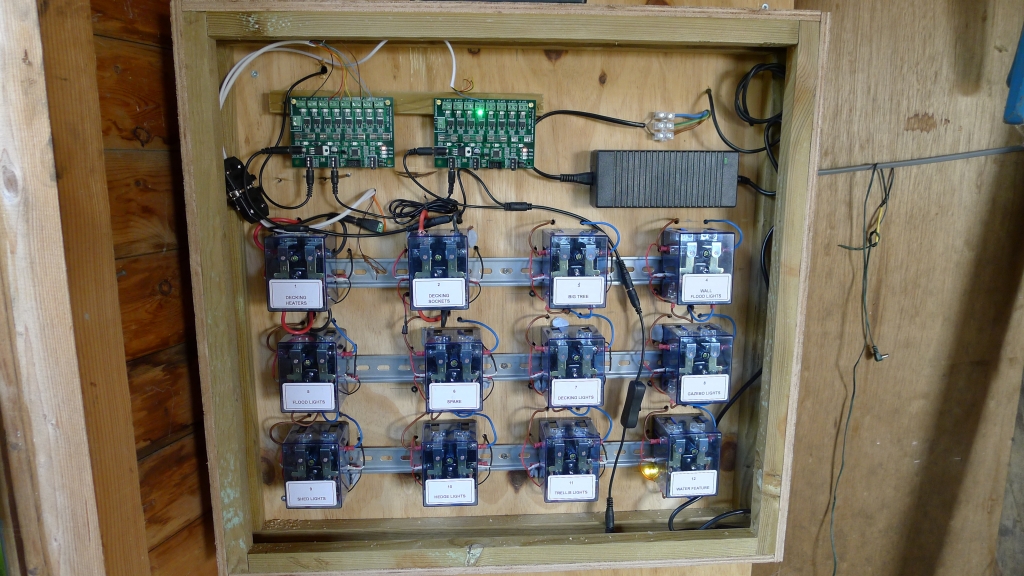 I have used an MK-005 and an Expansion board to control the garden lights, water faeture and decking heaters by remote control in my home. The units are located in what we call the barn (but in reality it is just a large shed)., I extended the sensor lead and placed the sensor in a protected spot in the garden. Now I can turn everything on and off by remote control, which will be really handy in the dark nights.
A couple of images of the wiring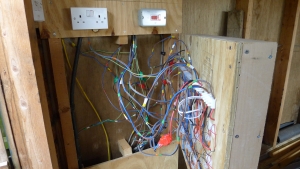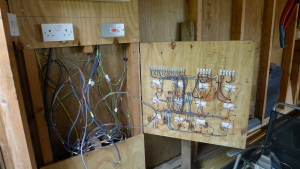 This is the relay board being made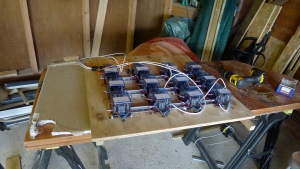 If you decide to do anything similar then one thing you must do is to program the outputs in Mode 5 (Static mode). We'll introduce a complete kit of parts and instructions on how to do it shortly. If you have any questions give me a call. Also remember when you're controlling mains electricity then you need to be extremely careful with your wiring, if you have any doubts then get a competent person or qualified electrician to do that part for you.